Susan McKibben, L.Ac, Dipl.Ac
Certifications
Diplomate of Acupuncture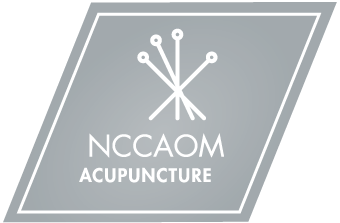 A Diplomate of Acupuncture is an acupuncturist who is certified by the National Certification Commission for Acupuncture and Oriental Medicine (NCCAOM®). It is a considerable professional achievement to earn the designation Diplomate of Acupuncture (NCCAOM). NCCAOM certification indicates to employers, patients, and peers that one has met national standards for the safe and competent practice of acupuncture as defined by the acupuncture and Oriental medicine (AOM) profession. For additional information, about the Diplomate of Acupuncture, please visit the NCCAOM Website.
Two year post graduate training in Chinese Herbology
Describe your certification here
Daoist Traditions College of Chinese Medicine - 2018
Sports Acupuncture
I have trained with Matt Callison and Whitfield Reaves in Sports acupuncture for injuries and enhancement.
Mei Zen Cosmetic Acupuncture
NC Licensed Massage and Bodywork Therapist
Specializing in Neuromuscular Therapy and Orthopedic Massage
Yoga Instructor
750 hour training with the late Esther Meyers
Pilates mat work and Correbarre Certification
Taiji Instructor
Trained for four years at Jung Tao School of Chinese Medicine with Sean Marshall and Barry Marshall in Chen Man Ching style Yang Short Form.
Battlefield Acupuncture and Advanced Battlefield Acupuncture
For the treatment of pain, PTSD (post traumatic stress disorder) and depression.
Advanced Training in Neuromuscular Therapy
Neuro-Acupuncture Institute - Levels 1,2 and 3
Describe your certification here
Level 1,Level 2 and Level 3 training with Neuro-Acupuncture Institute in Santa Fe with Dr Jason Hao. The focus of the training is neurological conditions such as Stroke, Parkinson's, Neuropathies etc.
Israeli Tan Center Level 1 and 2
Describe your certification here
These are trainings based on the teachings of the late Dr Richard Tan